Signals
Program Note:
"Green means go; red means stop; yellow means go faster." These are the words of wisdom I learned in my late teens while living in the Salt Lake City metropolitan area in Utah. It is not so much that I was advised to abide by this idea as it was to warn me of the state's poor driving record. As of December 2017, QuoteWizard.com ranks Utah as the third worst state to drive in – a fact which I find amusing considering how friendly most Utahans are off the road. Essentially, what I was being told was this: "People here are crazy, aggressive drivers whose adherence to traffic lights is questionable at best," among other things.

Humorous as this axiom may be, it is not the humor on which I focused while composing
Signals
(2017), but rather the emotions felt and experiences of driving in various kinds of traffic.
Signals
is not so much programmatic as it is conceptual – not so much what is happening but how the individual experiences what is happening.
I. Green Means Go
centers around a sense of urgency. The pulsating motor rhythms drive the music forward as the melody interweaves between the instruments, staggering and shifting.
II. Red Means Stop
represents a much more relaxed feeling, perhaps that of driving on a hot day with the windows down in slow-moving traffic with no particular destination.
III. Yellow Means Go Faster
focuses on the shifting emotions of stress and relief that one might feel while caught in heavy traffic, running late for an appointment. It is frantic yet at times reassuring that things will work out just fine.

​Signals
was composed in collaboration with and is dedicated to Sound of Late.
Powered by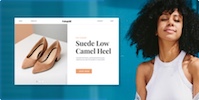 Create your own unique website with customizable templates.