[redacted]
for solo laptop
Program Note:
As a composer, I am a strong advocate for musical pluralism. In other words, I believe that the characteristics that make one style of music different and unique from other styles should be valued, respected, and admired. One of the things that I admire about hip-hop is its unapologetic fearlessness in commenting on sensitive social issues. It is in this frame of mind in which I composed [redacted] (2016). Textural soundscapes flavored by hip-hop-influenced beats support a distorted rap that comments on the widespread societal cankers of pornography, sexual exploitation, and human trafficking.
Contact me for performance information.
Powered by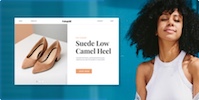 Create your own unique website with customizable templates.