Pivot
for mixed sextet​
​commissioned by Emergency Stopping Only
Program Note:
Progressive jazz by Gutbucket and Nik Baertsch, the minimalist rock-electronica of Ratatat and Foster the People, and the erratic musings of David T. Little and Missy Mazzoli have lately dominated my Pandora listening habits. The way in which these artists synthesize music of different styles absolutely fascinates me. Musical pluralism guides my thought processes about composition and about music in general.

Pivot (2017) stems directly from this philosophy to which I adhere. Combining post-minimalist and jazz improvisation with an atypical chamber ensemble, Pivot attempts to blur the lines between classical and jazz approaches. The sense of time constantly fluctuates, pivoting between myriad perceived tempos and meters, bending the texture into a free-flowing melting pot of sound.

Pivot was commissioned by Emergency Stopping Only.
Powered by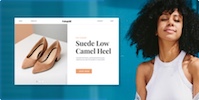 Create your own unique website with customizable templates.