Now is the time
for piano and live electronics
Program Note:
4 April 2018 marks 50 years since the assassination of Dr. Martin Luther King Jr. — 50 years during which, in many ways, our country has in large part recovered from the societal ills which Dr. King strove so diligently to eradicate. However, there is still work to be done. One can see evidence of this simply by turning on CNN or scrolling through one's Facebook feed. Ethnic, racial, religious, and social minorities still face prejudice and, in some cases, discrimination, where resentment, mistrust, and hatred go from mere feelings to acts of exclusion, aggression, or even violence. Using snippets from Dr. King's famous "I Have a Dream" speech, piano improvisation, and live audio processing, Now is the Time (2018) aims to help not only illuminate some of these lingering problems by highlighting specific issues mentioned by Dr. King, but also to remind the listener of some of Dr. King's admonitions about how to proceed with fixing these problems. While I understand that my one small voice will most assuredly have the net effect of shouting into a void, eventually, with enough void-shouters, American political leaders will hopefully muster the will to make healthy, lasting changes.
Contact me for performance information.
Powered by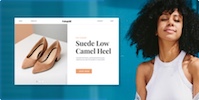 Create your own unique website with customizable templates.