Les bois
for saxophone quartet
a runner-up winner of the 2015 Donald Sinta Quartet National Composition Competition
​Extended Program Note:
Les bois (2015) depicts three images of Boise. In I. Road Construction, a continuous stream of Latin-based rhythms pulsate through various harmonic modulations, emulating the incessant and stress-inducing road work across the Treasure Valley. The beginning of II. Greenbelt changes the mood entirely. Repeated triplet figures reflect the gentle ebb of the Boise River, supporting a bari sax feature. Syncopated rhythms and flowing melodies depict the beautiful yet exciting scenery surrounding the river. III. Freak Alley depicts a graffiti hub in downtown Boise where years of painting and contrasting aesthetics blend together in a mosh pit of artistic expression. To describe this, I use twisted funk and Latin rhythms, interlocking counterpoint, and satisfyingly crunchy harmonies.

Les bois was a runner-up winner in the 2015 Donald Sinta Quartet National Composition Competition.
Powered by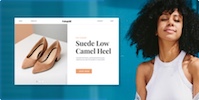 Create your own unique website with customizable templates.