flicker
for fixed stereo electronics
Program Note:
flicker (2015) was composed using Max 7 and Audacity. Using Max 7, I created five different sound capsules, each based on a different sample. The samples I used are of a MIDI drumline, a MIDI low-strings 5th, a sample of me stirring orange juice, a sample of my commute home from work, and a sample of scraping fudge off of a metal bowl. After processing the samples to isolate the specific sounds I wanted, I sequenced them at 10-second intervals and recorded the result inside Max 7. I then took that initial recording and recorded it in reverse in Max 7. I then took both recordings and dumped them into Audacity. I balanced out the volumes in the two recordings and stitched them together inside Audacity. The result is a slowly developing, perfect palindrome.
​Contact me for performance information.
Powered by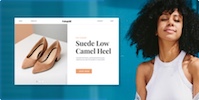 Create your own unique website with customizable templates.