episodes
for amplified euphonium and rock band
Program Note:
There is a certain beauty in suffering – not that the suffering itself is enjoyable, but that in suffering, one becomes a stronger individual than they were before. And that is a beautiful thing.
episodes
(2017) is about a very particular kind of suffering – that of mental illness – a kind of suffering which affects millions of Americans and millions more around the globe. This piece is an attempt to convey the darkness and suffering felt in various forms of mental illness, while at the same time revealing to the listener that even the darkest days have their bright points.

I. a break with reality focuses primarily on two conditions: bipolar disorder and its frequently accompanying symptom, psychosis. I have bipolar I disorder, mixed affective type. While I am fortunate enough to have never experienced full-on psychosis in my life thus far, I know several individuals who were not so fortunate. People diagnosed with bipolar disorder experience extreme highs and lows of mood, cycling back and forth in a timespan that varies from person to person, whether that be over the course of several months or within a single day. Symptoms of the manic highs can include things like racing thoughts, extreme elation or irritability, erratic behavior, pressured speech, and psychosis, which is defined as "a break with reality." During a psychotic episode, the individual loses their perception of what is real and what is false, and they typically do not know what they are doing. They may hallucinate, go on dangerous spending sprees, and engage in other risky behaviors, all while under the delusion that they are an invincible wizard. The depressive lows feature pervasive sadness, thoughts of suicide, and may include forms of self-harm. During depression, individuals may also experience hallucinations, as in mania, and their thoughts are slow and incoherent. Musically, I have chosen to represent the mania with fast, aggressive passages, full of dissonance; and the depression with slow, improvised periods which seem to wander aimlessly.

II. dark night of the mind focuses on anxiety and depression. The movement's title, derived from a speech by Dr. Jeffrey R. Holland, former president of Brigham Young University, alludes to the psychological suspension and dimness one experiences when anxious and depressed. Anxiety is persistent nervousness and fear. The depression is feeling hopeless and lost. I have chosen to represent these conditions with nervously shifting rhythms; jarring, out-of-tune harmonies; and improvisation over disjunct, unrelated chords.

III. rituals, rituals, rituals turns attention toward obsessive-compulsive disorder. Persons with OCD experience pervasive, nagging thoughts that cause intense anxiety, and in turn, they perform ritualistic actions to try and rid themselves of the anxiety. These rituals can include things like excessive handwashing, repeatedly checking to ensure that the front door is locked, and avoiding or clinging to certain numbers. Musically, this condition is represented by repeated licks and gestures, harmonic and rhythmic vamping, and a hidden obsession with the numbers 4, 5, and 7.
Powered by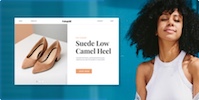 Create your own unique website with customizable templates.