​Bombs
for fixed stereo electronics
Program Note:
I often wonder about why certain words or phrases are considered offensive. To one individual, the combination of vocal sounds that produce the words "damn," "hell," or other English curse words provoke an offended response. Yet to another individual, these combinations of sounds are normal or humorous. These words, like other words, lose their meaning when taken out of their respective social contexts. Titled after one of the more offensive English words, the "f-bomb," Bombs (2016) is comprised almost entirely of sound derived from distorting, filtering, and manipulating a single sample of swearing. Through these and other electronic processes, the sounds that once were offensive combine with drum beats to produce an off-kilter dubstep track that is neither blatantly offensive nor entirely unenjoyable.
​Contact me for performance information.
Powered by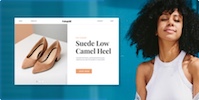 Create your own unique website with customizable templates.