about
Jared Knight is an emerging composer of contemporary classical, jazz, and electronic music. His music is characterized by disjunct rhythmic intensity, extended harmonies, and contrapuntal and soundscape textures.
​
Jared's music has been performed around the United States and in Europe. Recently, Jared premiered his electroacoustic work
Now is the Time
(2018) for piano and live electronics, in January 2018 at
Boise State University
(ID). In that same concert, Jared premiered
Murmurs
(2018) for fixed stereo electronics. In fall 2017, Jared collaborated with composer and trombonist
Francis Judilla
(NV) for the premiere of
absolute[ly not] music
(2017) for bass trombone, piano, and live electronics in Boise, ID. Jared's music has also been premiered by such performers and ensembles as the
Donald Sinta Quartet
(MI),
Sound of Late
(OR & WA), the Apollo Saxophone Quartet (NC),
Quartetto Indaco
(Italy), 15.19ensemble (Italy),
the
Boise Choristers
(ID),
trumpeter Aaron Kahn (OR), pianist and composer Nicholas Pietromonaco (OR), and the Boise State Sax Quartet (ID). His music has been performed in such venues as Chiesa di San Luca (Italy), Chiesa di Santa Maria di Canepanova (Italy),
University of Oregon School of Music and Dance
(OR),
University of North Carolina Greensboro School of Music
(NC), the Kerrytown Concert House (MI), and Boise State University.
An avid performer of contemporary music, Jared co-directs, composes for, and plays piano in the new music ensemble Emergency Stopping Only (ID). Lead alongside composer, saxophonist, and vocalist Leonardo Escobar, and composer, producer, and percussionist Collin McFadden, the group also features clarinetist MerriJo Passanando, trumpeter Randy Bauer, violinist KeAndra Harris, and bassist Joe Warnecke. Emergency Stopping Only has commissioned works by composers
Varun Rangaswamy
,
Douglas Osmun
,
Paul Mortilla
, and others. Emergency Stopping Only plans to release its debut album between late 2018 and early 2019.
Present and upcoming collaborations include orchestral and wind ensemble versions of
Hydrology
(2018)
;
Chupacabra
(2018) and
in this moment
​(2018) for Emergency Stopping Only;
Aspect Ratio: A Chamber Concerto for Alto Saxophone, Laptop Ensemble, and Video
(2018), a multimedia collaboration with saxophonist
Rodney Zuroeveste
and cinematographer
Kim Haskell
; a solo for Matt Patterson, the saxophonist for
Lounge on Fire
; and a piano quintet.
Present artistic interests include composing for multimedia performances; interdisciplinary collaborations with performing and visual artists; the melding of classical, rock, and jazz styles; and free improvisation. Jared will receive the Bachelor of Music in Composition from Boise State in August 2018, where his
primary teachers have included
Eric Scott Alexander
,
Sam L. Richards
,
David Biedenbender
,
Del Parkinson
, and J. Wallis Bratt. In September 2018, Jared will begin the Master of Music in Composition at University of Oregon School of Music and Dance, where he will study with Robert Kyr and David Crumb.
---
---
Curriculum Vitae
---
Powered by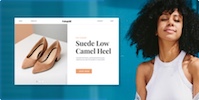 Create your own unique website with customizable templates.